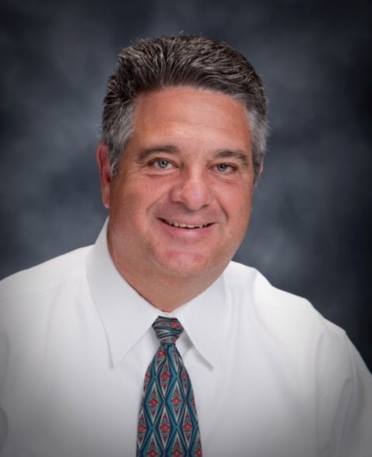 Dr. Michael Fitzpatrick graduated from Texas Chiropractic College in 1991. "Dr. Mike" is married to his high school sweetheart, Diana Bouldin Fitzpatrick. Dr. Mike and Diana have three adult children: Megan, Brynn and Matthew. They also share three beautiful grandchildren, Adrian, Sofia and Sloane.
Dr. Mike has an extensive background in Chiropractic. He received the "Outstanding Intern Award" at graduation and was referred to as the "Gentle Giant" by his instructors. Dr. Mike has attended many post grad training events; however, what drives him is the daily application of the art and science of Chiropractic.
Dr. Mike is an avid golfer. He enjoys the occasional hunting or fishing trip. Also, to prove you're never too old to learn something new, Dr. Mike is taking guitar lessons.
​
Professional Training
Texas Chiropractic College- Doctorate Degree in Chiropractic 1991
Scope of Practice
Chiropractic Services

Specialist in Mechanical Diagnosis & Treatment of the Spine (Using McKenzie Method)

Wellness Care Provider
Type of Practice
Techniques
Diversified

McKenzie Technique

Gonstead

Low Force
Practice Demographics
Anatomical Specialties
Treatment Specialties
Conservative Disc Rehabilitation of the Spine

Sports Injuries
Languages Spoken in Our Practice
FAMILY OWNED AND OPERATED SINCE 1953
La Grange Chiropractic Clinic originated in Smithville in the late 1940s. It was moved to La Grange in 1949 and changed ownership several times. In August 1953, Dr. E. L. Fitzpatrick bought the clinic and moved his wife, Joan, and eldest son, David, to La Grange from Palestine, Texas. "Doc," as he soon became called, and his wife were Michigan natives. He had completed chiropractic school in 1951 at Lincoln Chiropractic College in Indianapolis, Indiana.
​
Doc and his small family moved above the clinic which was an old two-story white house at 213 E. Travis, where Leopard Carwash is now. Upon buying the clinic he modernized by updating the X-ray equipment, installing a lead protective shield, and buying adjusting tables. He was the first doctor in La Grange to air condition his clinic. (Later, he was also the first doctor in La Grange to implement computers in a clinic. He began with an Apple II.) As the years flew by, Doc's practice grew as people came to know him as a humorous and compassionate doctor. He decided to build a larger and more modern clinic. On the opposite corner at 250 E. Colorado, the First Baptist Church had burned down, but it gave a perfect site for the new clinic. The clinic as we know it today was built on the same foundation in 1973–only it was one-story with a flat roof. In 1987 a second story was added to accommodate the growing staff and doctors.
​